High quality dental loupes surgical loupes 3.0,Flip Up Style, Stainless steel (No lens designing)frames 3.0x magnification with different working distance,view angle adjustable, pupil distance adjustable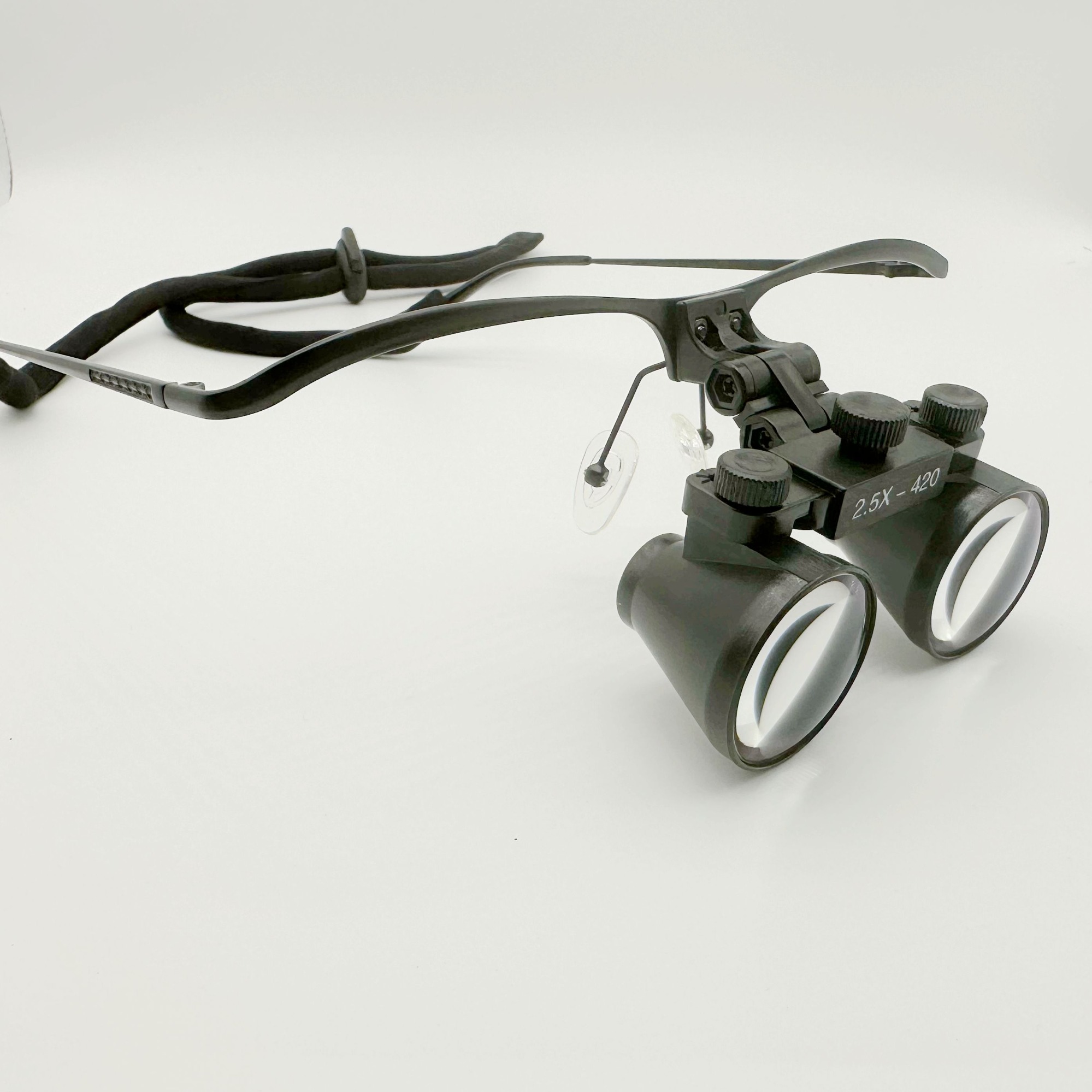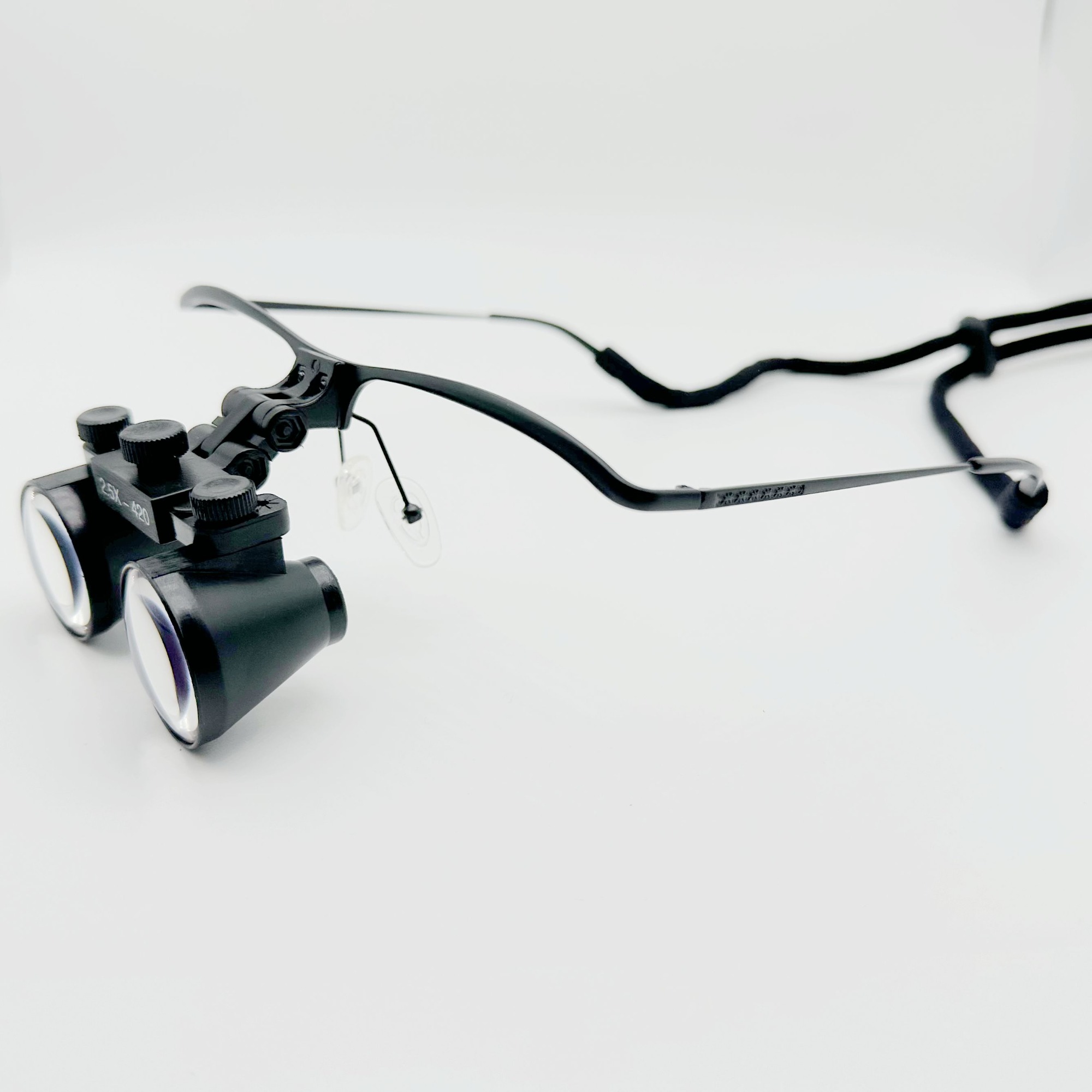 This loupes frame is special desinging, it can use together with your eyewear.if you wear glaeeses,you can choose this tyle loupes.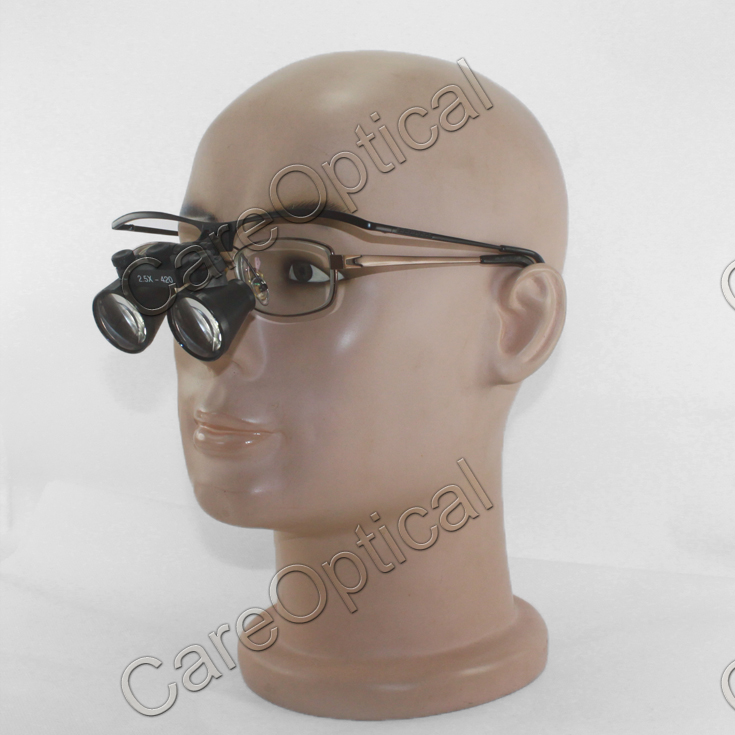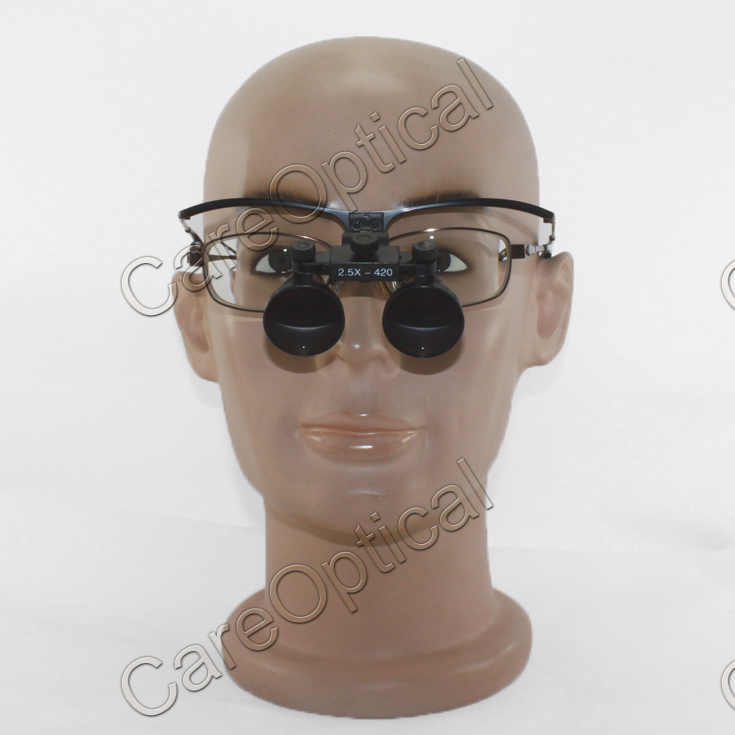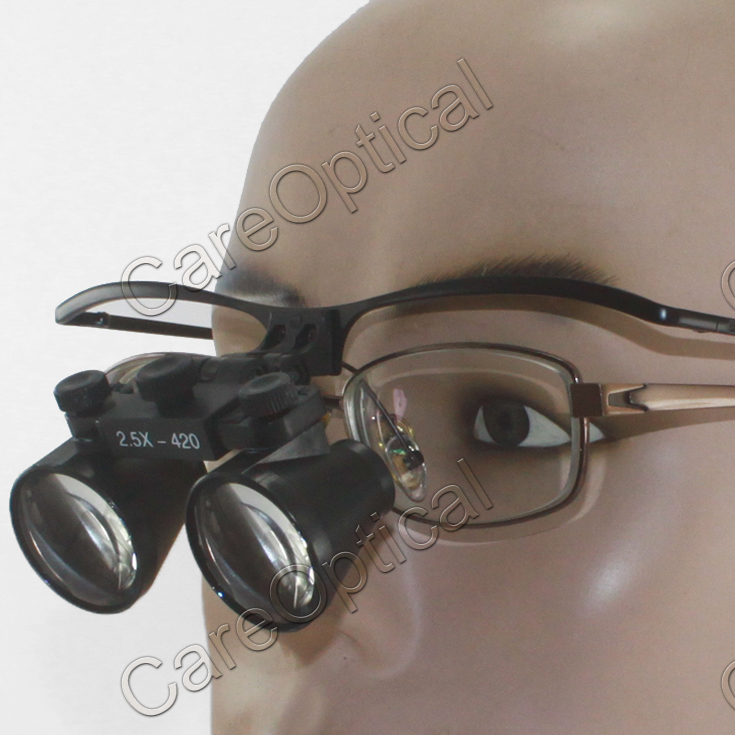 Loupes Feature
• Razor-sharp, edge-to-edge clarity
• Extremely high resolution optics
• Lightweight design
• Multi-coated for: anti-glare, anti-fog and scratch-resistance
• Manufacturer direct pricing

Light weight, Galilean type binocular loupes. Maximum easy of use, combined with multi-functional capabilities. Available in a variety of working distances for your maximum comfort .Multi-coated precision lenses for superb clarity and reduced reflection. Ultra light-weight body and frame for maximum comfort. Fully adjustable viewing angle, pupil distance and flip-up function.
Flip Up dental loupes surgical loupes : pupil distance is adjustable. view angel is adjustable.

This frames is without Demo lens designing. it will be lighter than the regular frames, and the loupes barrels is closer to user's eyes offering more wider field of view. because it is No DEMO LENS desging. so it can't be mounted Prescription Lens.
Note: Stainless Steel Frames (No lens designing) can't be mounted prescription Lens (RX Lens). but it can use together with your own glasses.
Packing inlcudes (accessory)
Dental surgical loupes with frames
Luxury AL case packing
Flip Up paddle
Headband strap
Clear protective lens cover
Cleaning cloth
Screwdriver
3.0 x is the most popular model. It offers the widest field of view and longest depth of focus. It has excellent clear view and great optical capability to provide the operator with the optimal magnification while providing extended field of view