New Designing Slim TTL Custom-made dental loupes surgical loupes binoculars loupes 3.0x magnification with Aluminium-Magnesium Alloy Frames.
online shop: http://www.careoptik.com
new slim loupes lens, offering wider fields of view, deeper depth of view, and super large depth of view range designing, covers the working distance from 380mm to 580mm. super lightweight design. new generation dental surgical loupes, more comfortable Aluminium-Magnesium Alloy frames
* these new custom-made TTL loupes can be mounted prescription lenses (Rx lens), that will mount prescription lenses (RX lens) on loupes Barrels and loupes frames. cylinder Power prescription lenses are also acceptable.

Online shop: https://www.optics-world.com Free shipping charge, worldwide shipping.
through the lens style, Aluminium-Magnesium Alloy frames.easy use, high quality, custom-made loupes, don't need to adjust anymore, super lightweight,
TTL (through the lens ) loupes are widely used in dentistry, hygiene, surgery, the Department of Stomatology, ENT department, general surgery, cervical spine Department of Neurosurgery, cardiovascular and cerebrovascular disease, cosmetology and plastic surgery, pet hospital, and other medical fields. IT is a necessary magnifier glass for doctors in fine examination and treatment, that will be better using the TTL loupes with LED headlamps.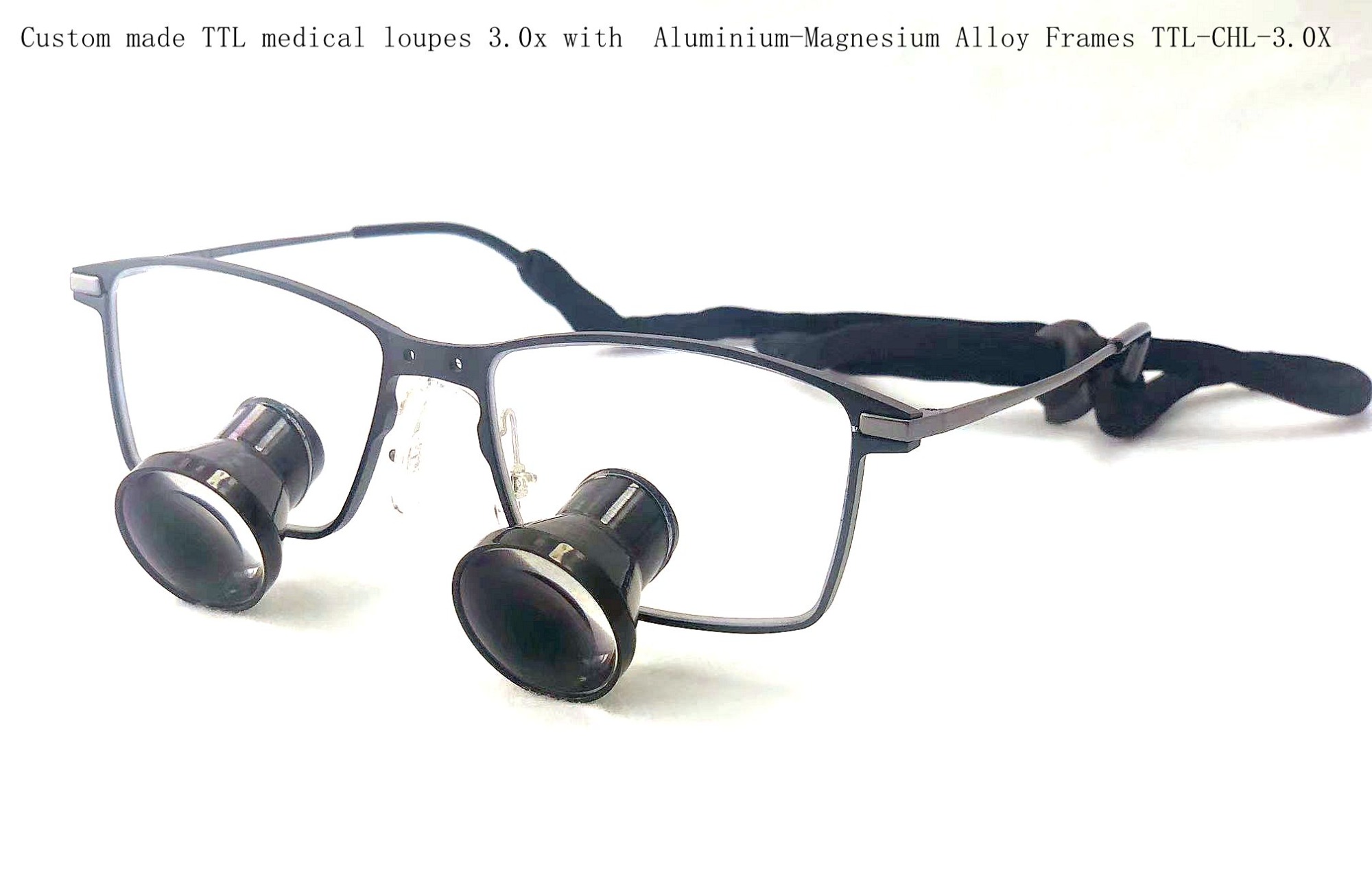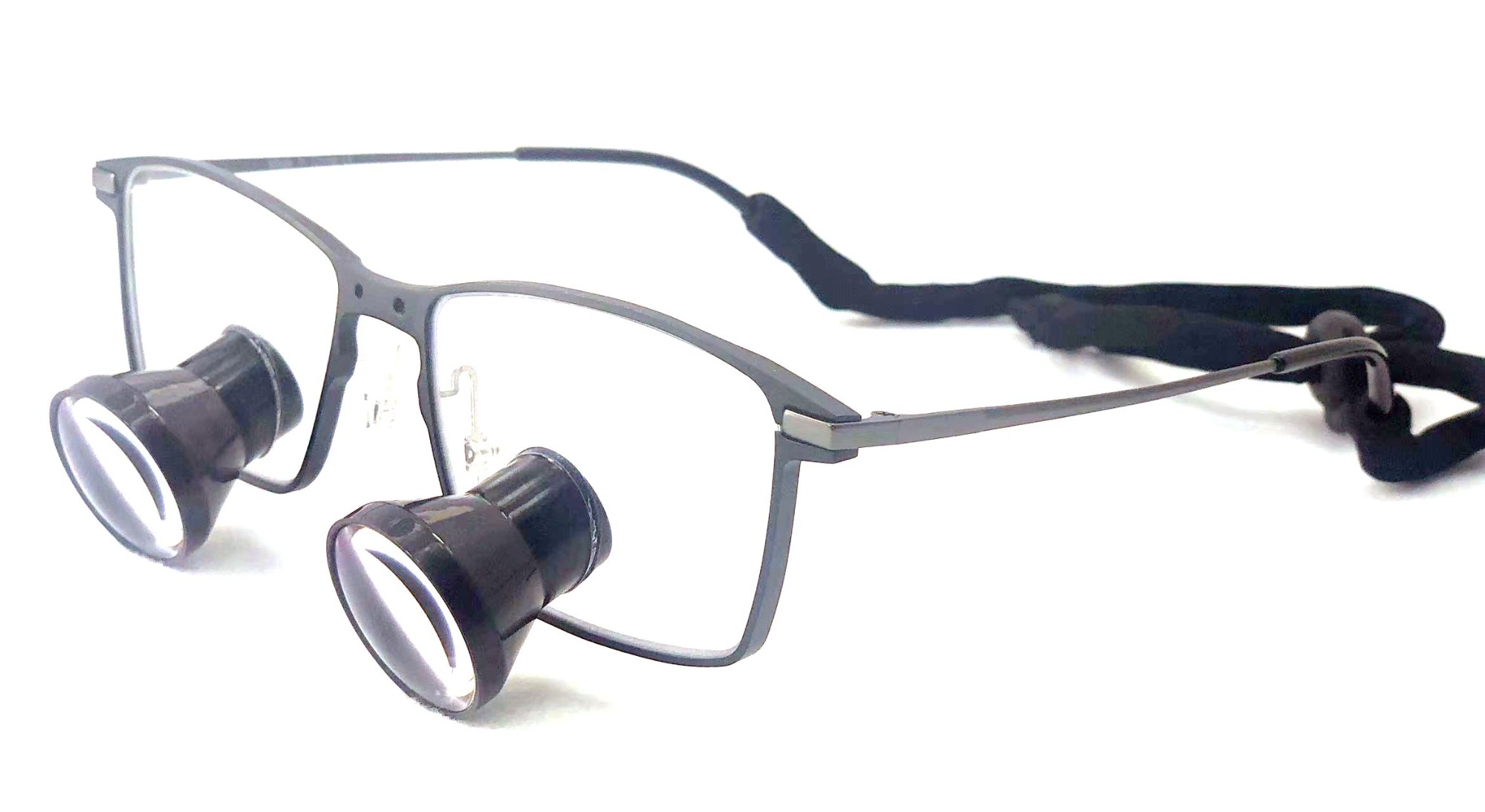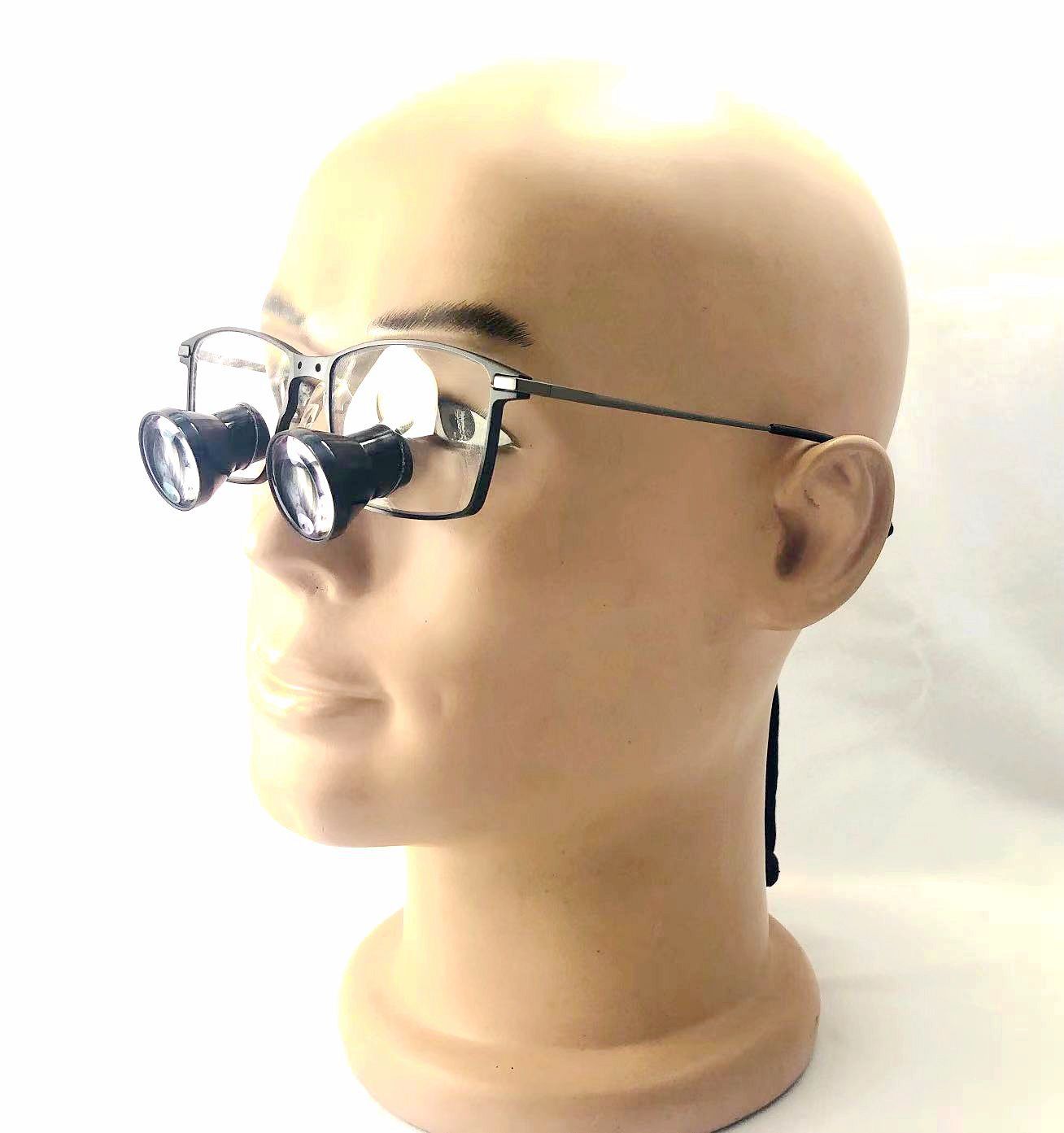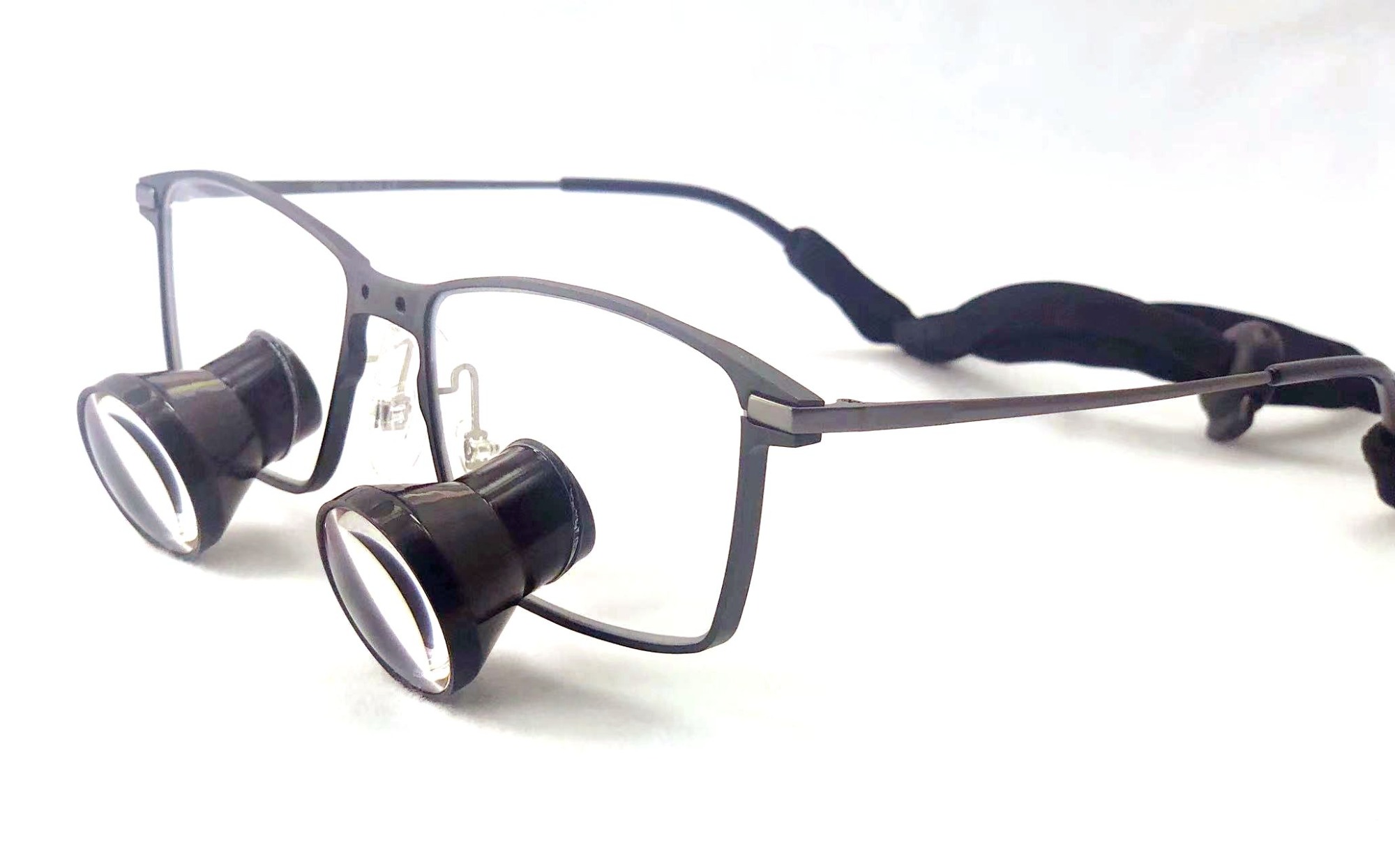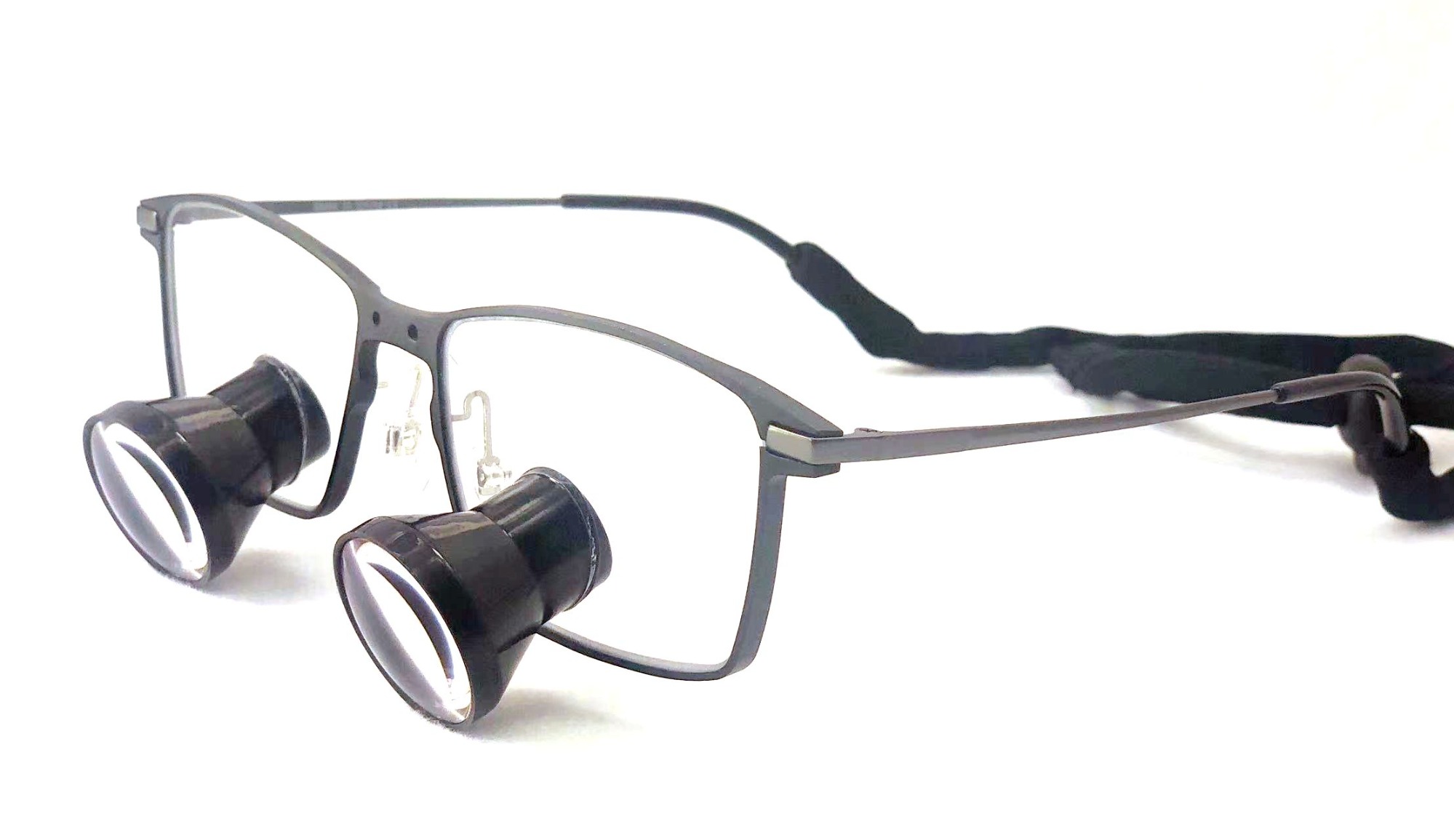 New Designing Slim TTL Dental Surgical Loupes Features:
TTL loupes is custom made loupes. The Loupes barrel goes through the frame's lens, it is super lighter and offering more wider fields of view, it is mounted according to buyers pupil distance, and don't need adjust anymore when buyer use it.
TTL dental loupes surgical loupes binocular magnifier 2.5X/3.0x/3.5x is widely used in dentistry, ENT, Ophthalmology, Gynecology, meticulous examination, and general surgery or pet hospital clinical departments, and is an effective visual aid product. 2.5X/3.0X/3.5X TTL loupes provide a larger field of view, ultra light design can be worn for a long time; allows users to reduce the bending of the neck and back, effectively preventing the occurrence of occupational disease of the cervical vertebra.
TTL loupes Aluminium-Magnesium Alloy frame using high-quality Aluminium-Magnesium Alloy material, high elasticity, high strength, long lifetime, and lightweight. The Aluminium-Magnesium Alloy frames design is suitable for various sizes of heads and faces, comfortable to wear, The lenses are hard treatment PC lenses, have impact resistance, are not easy to scratch, and can effectively protect the user's eyes. Aluminium-Magnesium Alloy frames also can be mounted Prescription lens (Rx Lens)
Mounting Prescription lens :
this new designing slim custom-made TTL loupes can be mounted prescription lenses on loupes barrels and loupes frames, so, if you choose "mount prescription lens". we will mount the RX lens on loupes barrels and frames. so the cost is higher than our H series, cylinder prescription lenses are acceptable.
TTL Dental surgical Loupes with Aluminium-Magnesium Alloy
•High quality German optical glass
•Multi-coated optics lens, increases the light transmittance, effectively reducing the light reflection and loss
• Clear imaging, high resolution, high brightness color image
• Ultra-light design, waterproof and dustproof, accurately adjust inter pupil distance
• Field of view, large depth of field design, custom-made loupes, don't need to adjust
• Easy to use, can be worn for a long time, super lighter, and offering more wider fields of view. Custom made, the cost is higher than Flip Up style.
• Excellent after-sales service, to provide professional guidance to buy.


TTL Loupes Packing includes (accessory)
•Dental surgical loupes mounting on Frames
• Luxury AL case packing
• Headband strap
• Cleaning cloth
• Loupes manual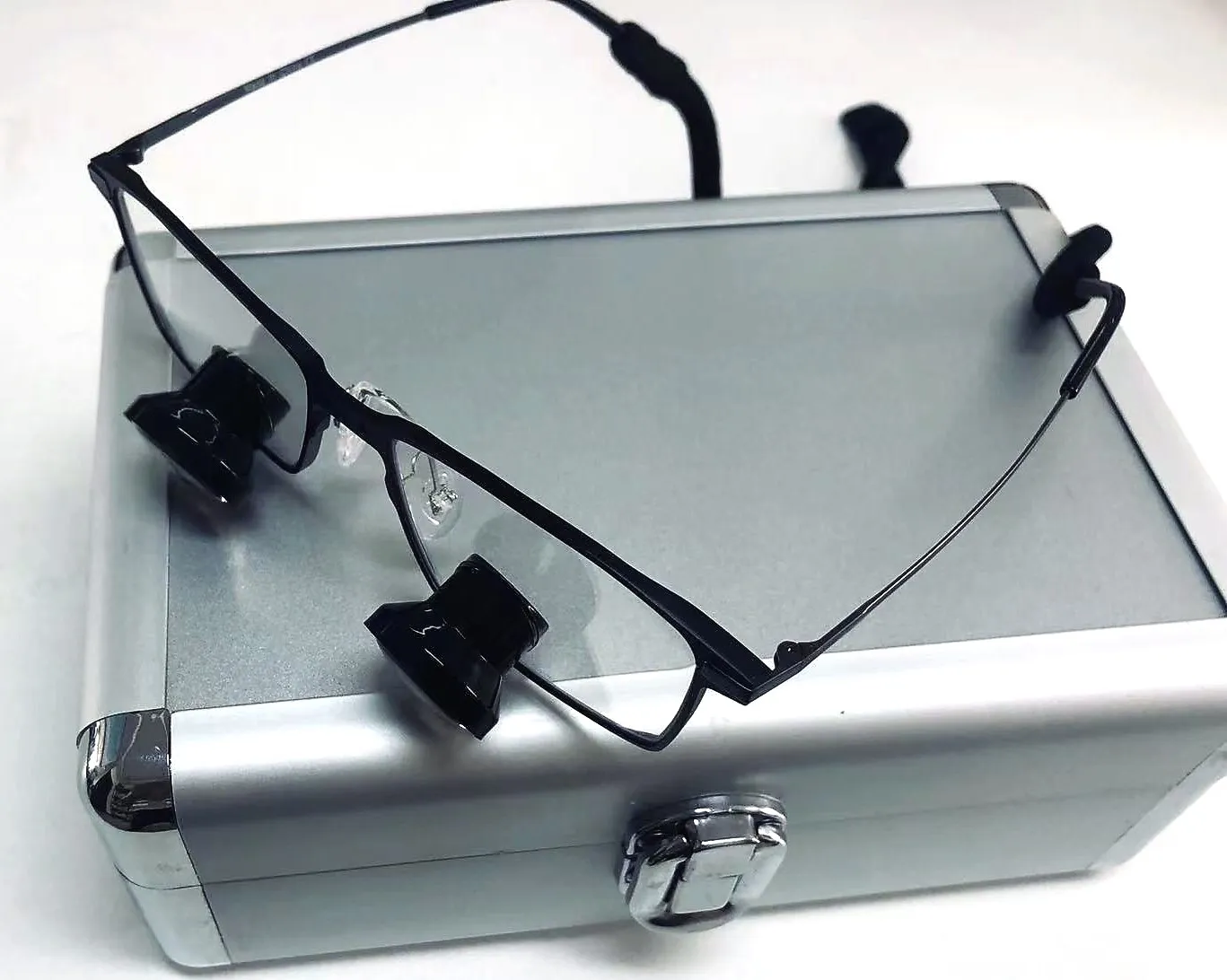 TTL style loupes custom made loupes, that need more couple of days to ship out.
TTL loupes surgical loupes, and dental loupes, it is very light and laconic in appearance. Custom-made loupes, super lighter and wider field of view. pure titanium frames is stronger and lighter
New design slim custom-made TTL loupes can be worked together with our medical Lamps CHL series very well. order loupes together with light as one set, that will be saving money.