Care Optical are professional optical prodcuts manufacturer ,focusing on producing high quality surgical loupes dental loupes and LED headlight ,high quaity polarized CR-39 lens and polarized mineral lens, magnifier, optical lens ,medical protective goggles, laser safety goggles and other optical products.
CARE OPTICAL INDUSTRIAL CO., was established in 2003,mainly engaged in optical products. and we are focusing on producing super high quality dental loueps surgical loupes and LED headlight,various kinds of magnifier,optical lens,sunglasses lens,polarized lens,laser safety goggles, etc. Advanced production lines,efficiency administration and strictly quality control system make our products high quality with reasonable price.
We are one of the leading professional optical products manufacturers in China. in the past years, we produced high quality optical products exporting to many countries including Europe , North America ,Latin America,Asia,Australia,South Africa, Japan etc. and all the products passed through F.D.A & C.E. standard. and in recently years, we are focusing on producing medical optical products and releated products(dental loupes surgical loupes and LED headlight) and super quality sunglasses lens (polarzied lens) and various kind of magnifier,safety goggles safety glasses,medicalk protective goggles,laser safety googles and 3D video etc.
As the principle of " quality first, customer first". We not only supply high quality optical products but also we supply the best service to our customer.
we sincerely hope that we can establish good business relationship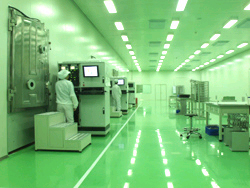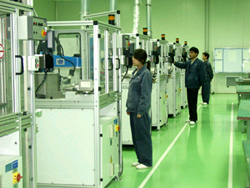 Service
We view every customer as a customer for life and instill this philosophy in our employees to assure the complete satisfaction of every buyer. We continually evolve to satisfy the insatiable appetites of doctors lovers everywhere and work around the clock to update our site with the hottest products, useful new features and reliable content. And, with delivery center locations in Hong Kong and Shenzhen China, Care Optical will ship products to you fast. In fact, 98% of our orders ship within 36 hours.
Products
Cutomers here are accustomed to first-class service and the best values on care-optical.com. That is because we are experts on delivering thesuper quality optical products and are in tune to what is good for doctors or users. we can produce super quality optical loupes, lens, polarized lens, magnifier and other optics products. We produce as purchaser demand very fast and delivery the order soon. If you have a suggestion you would like to share with our team, please let us know. Customer feedback shapes our business and allows us to better serve our audience so your ideas are always welcome

We promise to:
Provide 24/7 customer support on weekdays.
Offer our customers the manufacturer price.
Streamline the buying and paying process.
Deliver goods to our customers all over the world with speed and precision.
Ensure the excellent quality of our products.