Flip Up dental loupes surgical loupes 3.5x sports frames with LED dental headlight surgical headlight H60. Order together will save money
Careoptical binocualrs magnifying loupes are widely used in dentistry, Department of Stomatology, ENT, general surgery, cervical spine Department of Neurosurgery, cardiovascular and cerebrovascular disease, cosmetology and plastic surgery, pet hospital and other medical fields. surgical binocualrs loupe is a necessary tool for the fine examination and treatment,that will be more better and helpful with LED headlamp
On line shop : https://www.optics-world.com world wide shipping.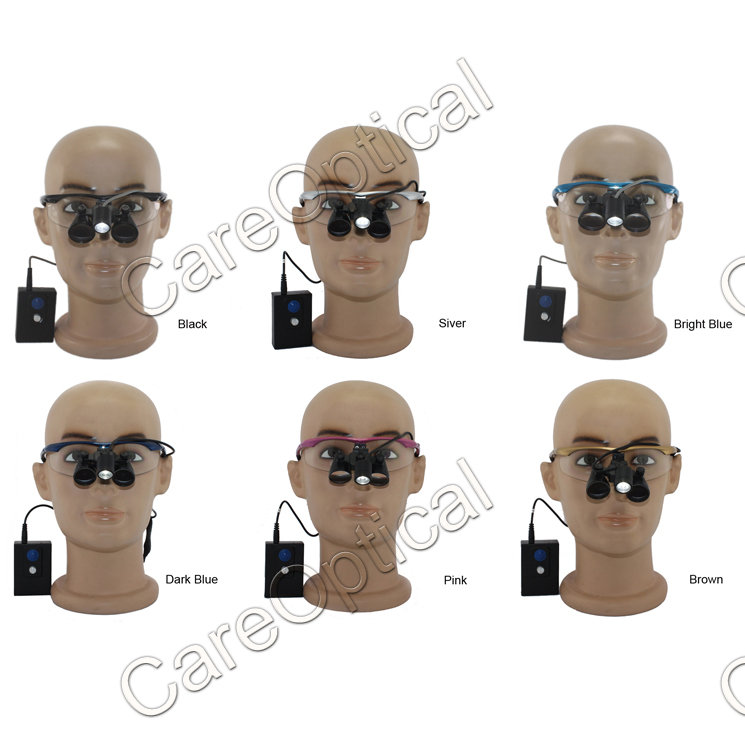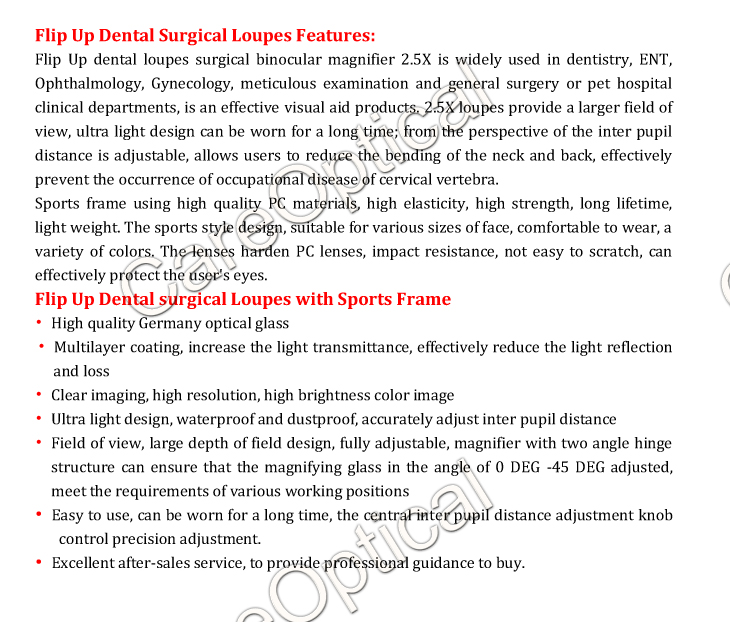 Portable headlight H60 :
Smallest size, lightest weight, brightest illumination, longest operating time. Easy Light Vario has reformed all the LED portable headlights in the world. Easy Light Vario uses a professional patented optic lens and thermal management technology that produces amazing brightness and provides superior quality and reliability. Easy Light Vario offers exceptional innovation, style and value in magnification and illumination. Easy Light Vario offers modular solutions for optics, frames and portable LEDs to satisfy the needs in the dental and med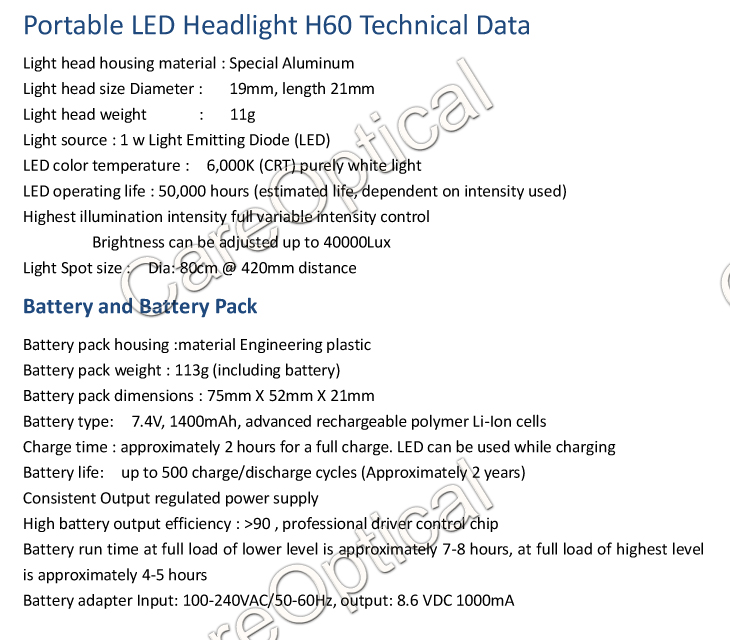 Packing includes (accessory)
- Surgical loupes
- Luxury Al suitcase for packing loupes and light
- Flip-Up handle
- HeadBand strap
- Micro-fiber Cloth
- Screwdriver
- Clear protective lens cover
- Easy Light LED Headlight
- Battery Pack
- Battery Adapter with wall plug
- Accessory Kit
- User manual